Celebrity Personal Trainer and Founder of Xeniosfitness.com
HEALTH AND FITNESS MATTER A GREAT DEAL TO ME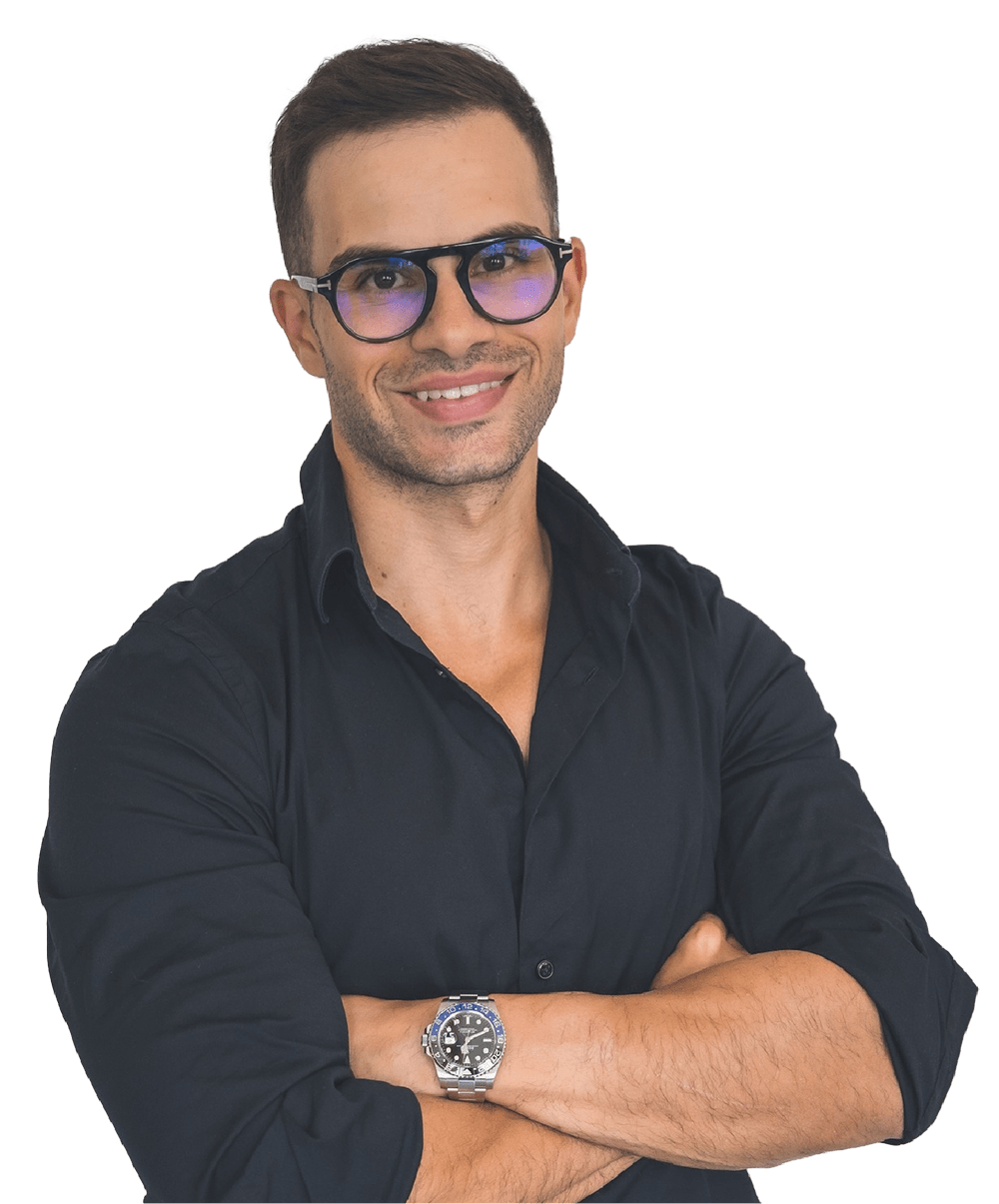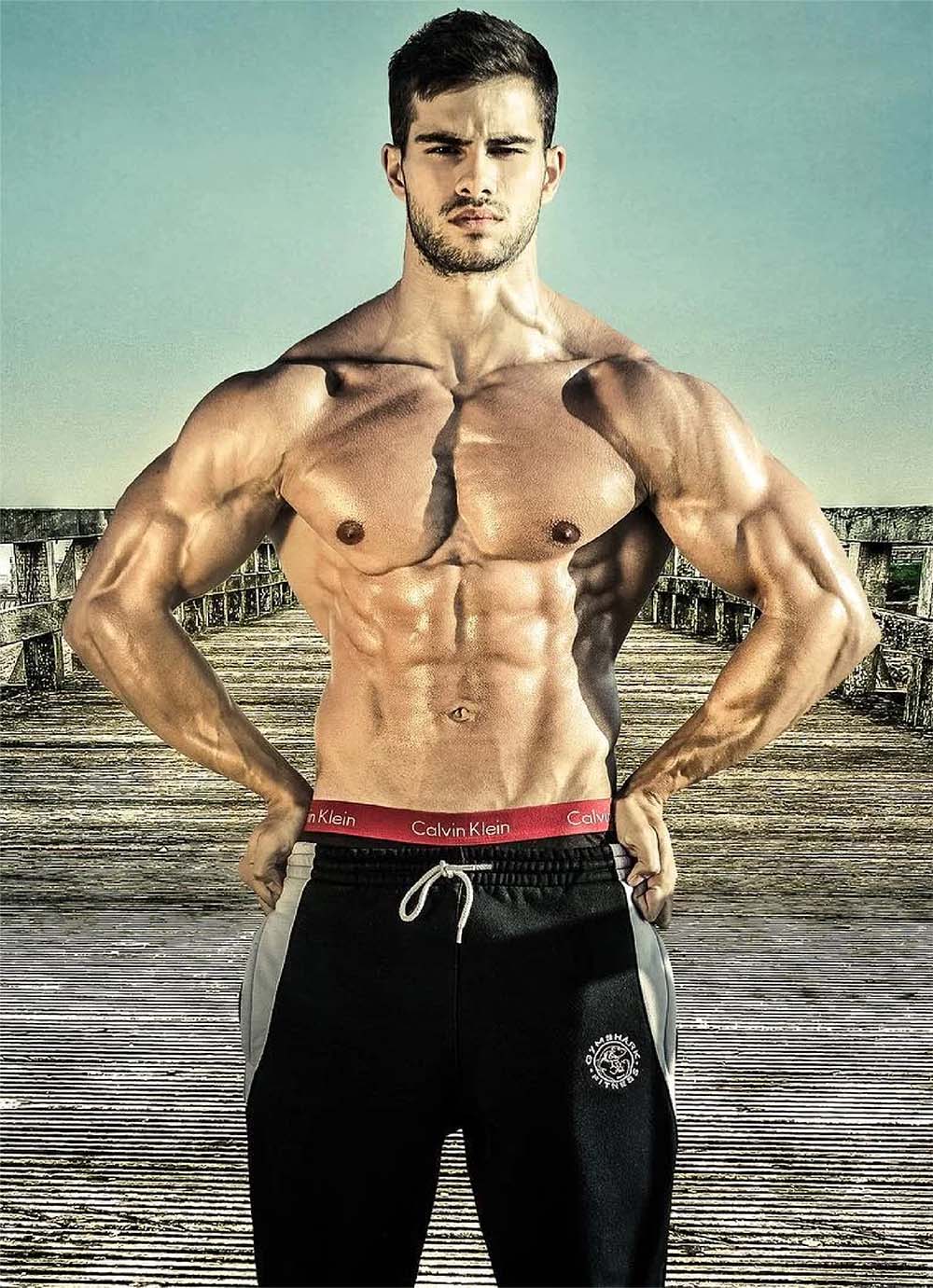 UNRIVALED EXPERTISE, EXCEPTIONAL RESULTS
It all started in 2008 when a girl rejected me!
I really fancied her (we were 14-years old then), but she obviously didn't feel the same. When I saw her again, she was hanging out with a tall, well-built, muscular guy. How could I have thought she'd choose me?
I took it really badly, and it affected my self-esteem. I stopped eating, my hygiene went down the drain, I had sleep issues, I hardly had any friends, and I felt dejected!
Soon I withdrew into the fantasy world of video games: a skinny, unhealthy and depressed teenager who didn't know how to handle life's challenges.
At the time, I weighed 103lbs (47 Kg).
Back then, I had no good muscle mass and even less confidence. My life had become a struggle, and I was miserable as I battled through day after day.
Although I so much wanted my life to be different and like who I am, I didn't know-how.
And then it dawned on me – no one was going to come and rescue me. Only I could redirect my life in a positive direction. So I mustered up all my courage and decided to take action.
These Are Shifts Which Took me
Over 10+ Years

to Discover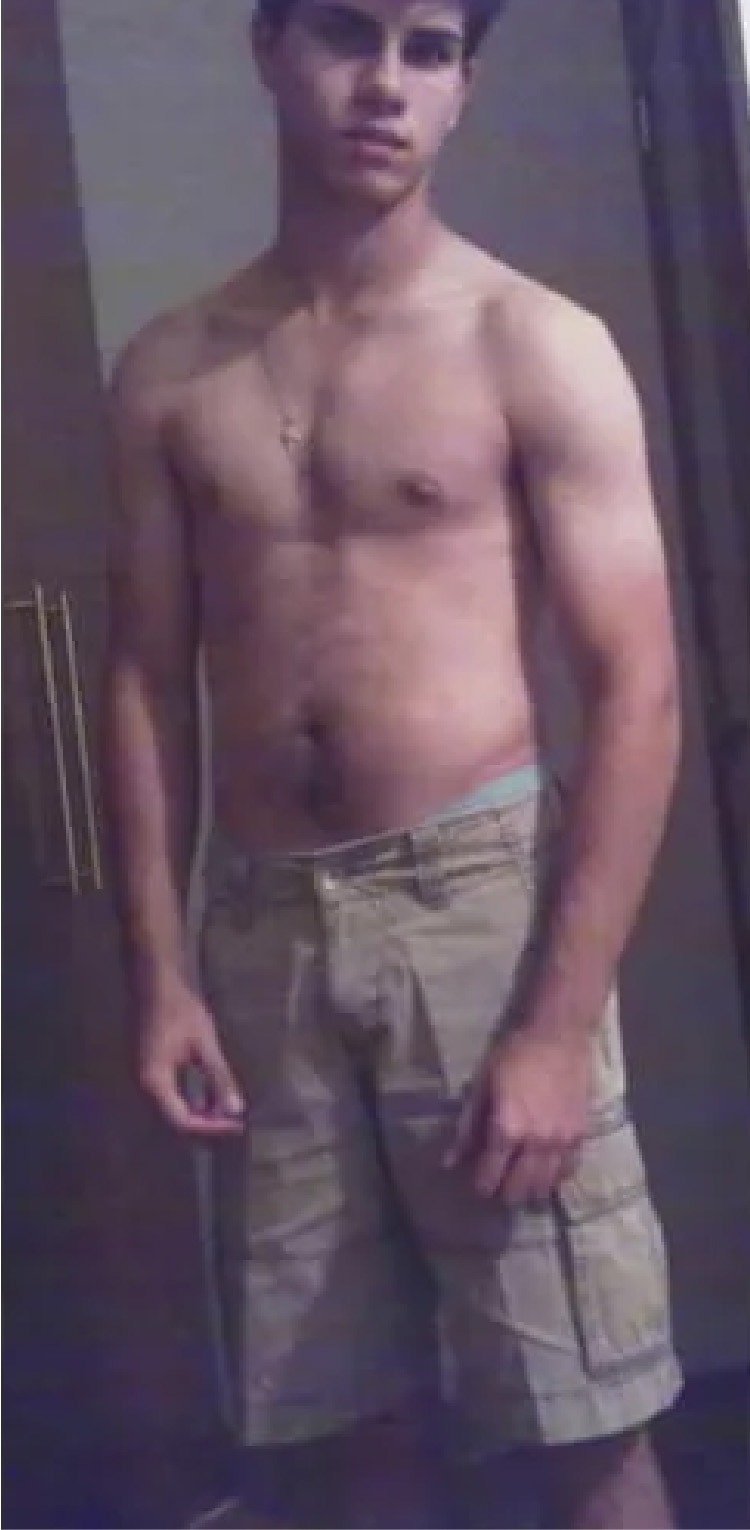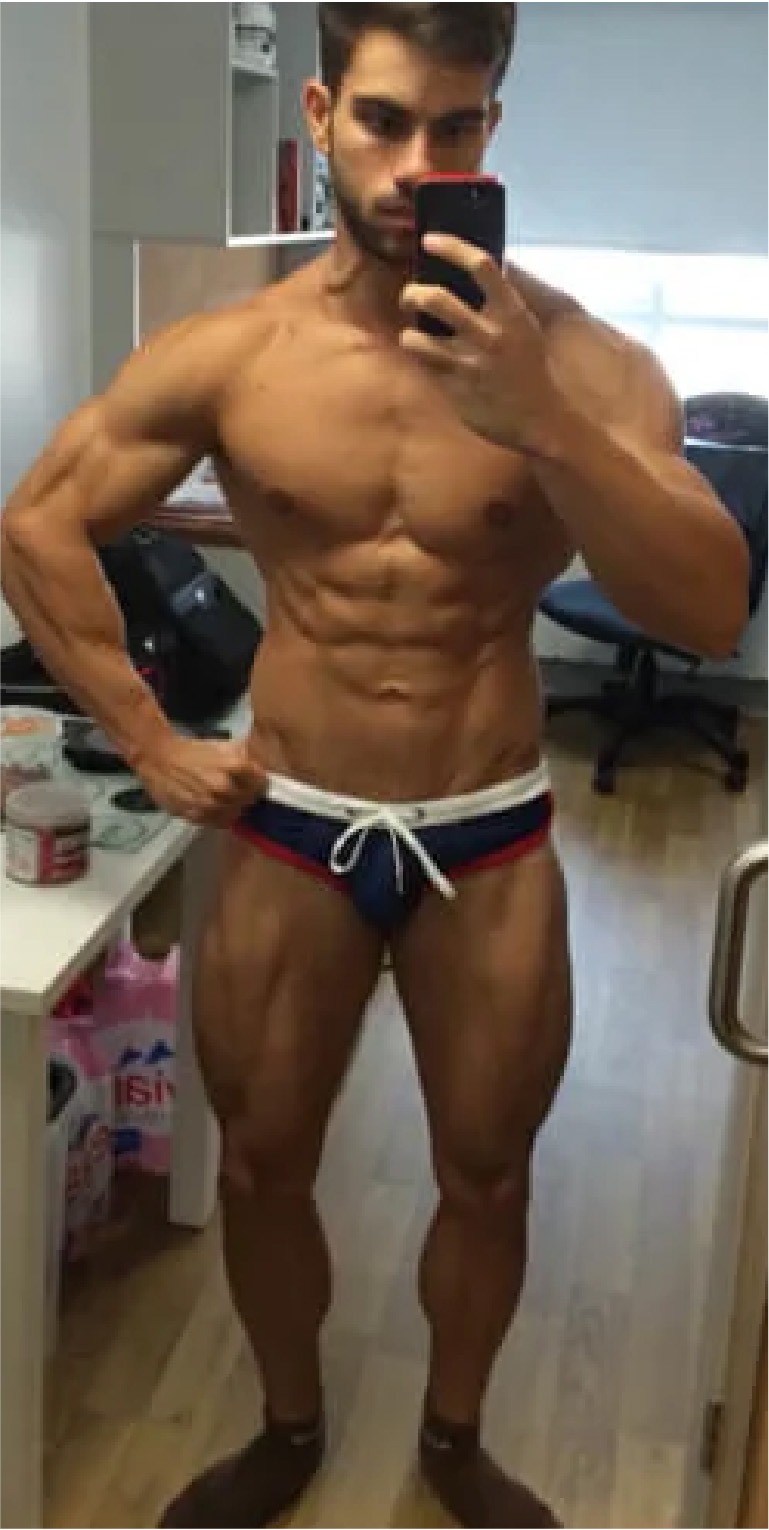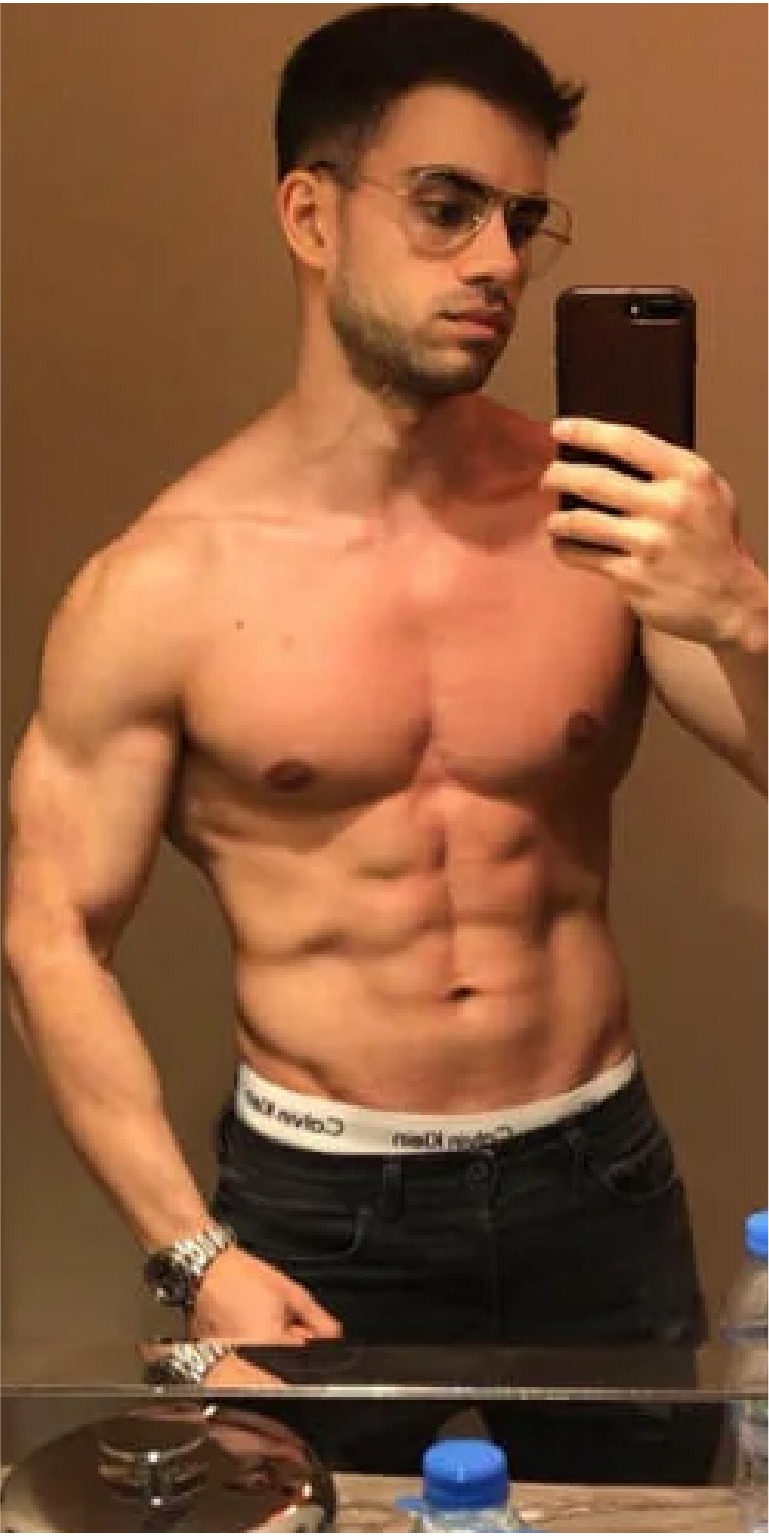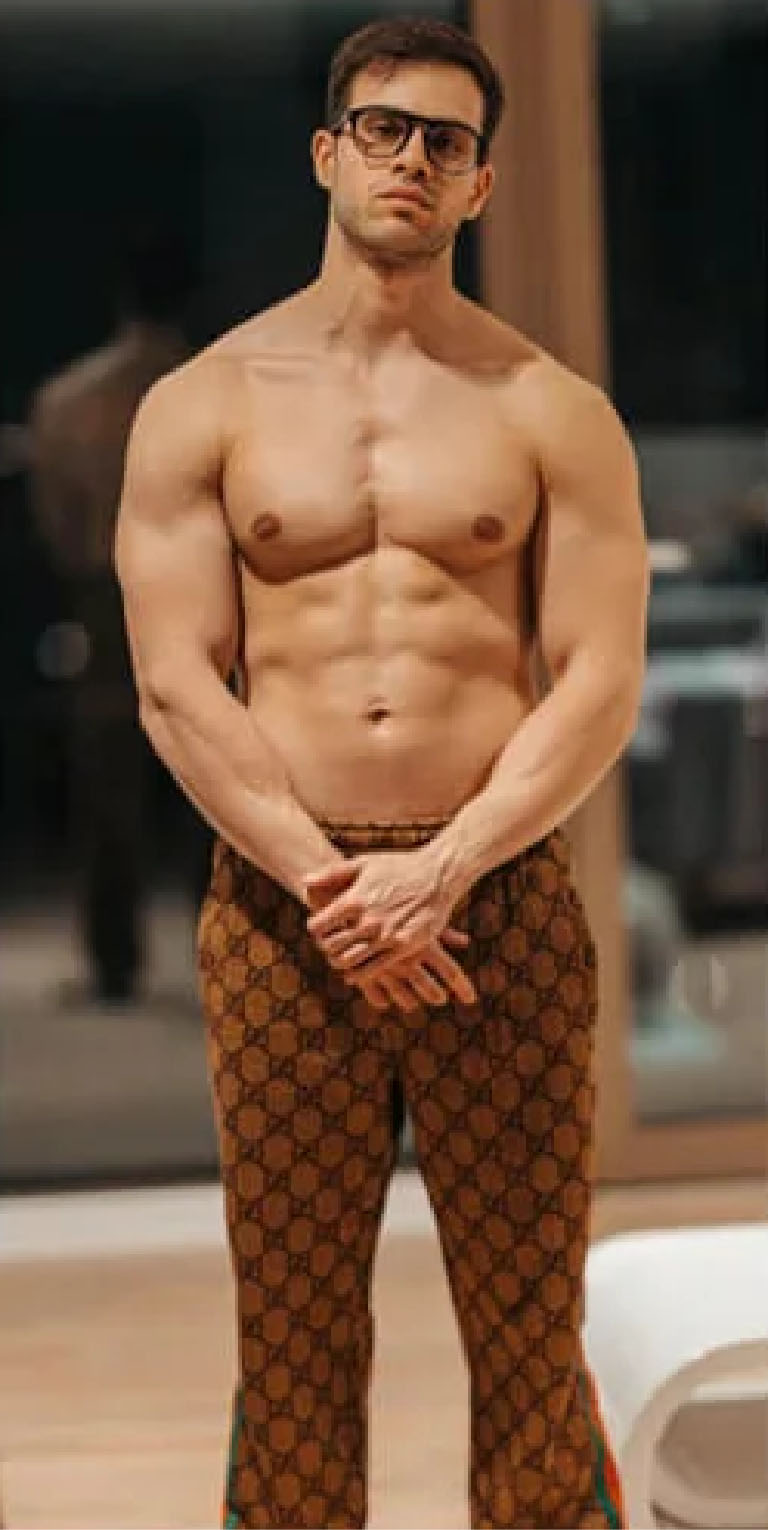 PHYSICAL AND MENTAL TRANSFORMATION
Before long, I joined a gym and started doing weight training. My eating habits also needed an overhaul. For about three years, I threw myself into building my body.
"This is how I'll attract girls," I thought at the time. Maybe she might even look at me.
In 2011 I joined the Cypriot Special Forces and spent two years developing my fitness and honing my mental skills and attitude.
Let me tell you, getting selected for the Special Forces is no easy feat. You only get in on selection after passing an array of physical and mental tests and assessments. Three years of gym training definitely helped, and getting selected was a tremendous boost for my self-esteem and confidence.
Honestly, I can say that my time in the Special Forces gave me of my worst and best life experiences, but it was the beginning of my life transformation. Today, I still use many of the skills I learned there and share them with my clients.
I still had a lot to learn, though!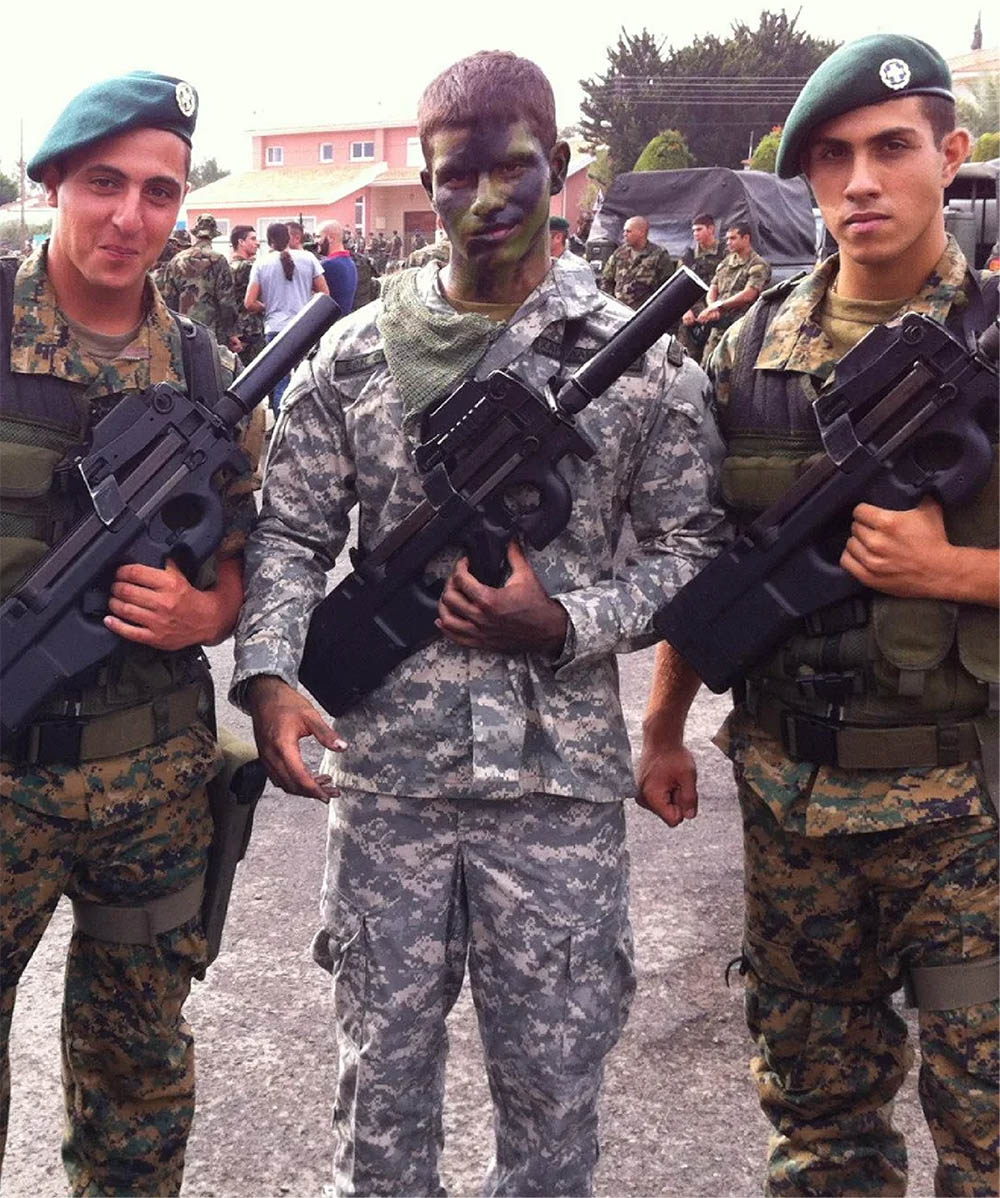 Seeds Of
Innovation

Begin To Sprout
FROM MILITARY SERVICE TO FITNESS COACHING
During my stint in the military, the first seeds of fitness coaching were planted in my mind, and in 2012 I started a Facebook page detailing my fitness and physique progress. I was pretty unsure in those days, but it wasn't long before I got a following.
In 2013 I launched my first YouTube channel. I intended to educate people about fitness, nutrition and training. Unfortunately, I was unprepared for online bullying and personal threats. It caught me by surprise, but it also hurt me. Within six months, I closed the channel.
I might have been emotionally bruised, but I was definitely not defeated.
September 2013 saw me graduating from the Special Forces and moving to Portsmouth to study computer engineering in the UK. Computer engineering, programming and technology were my career ambitions, but it didn't mean my dream of becoming a fitness coach had died.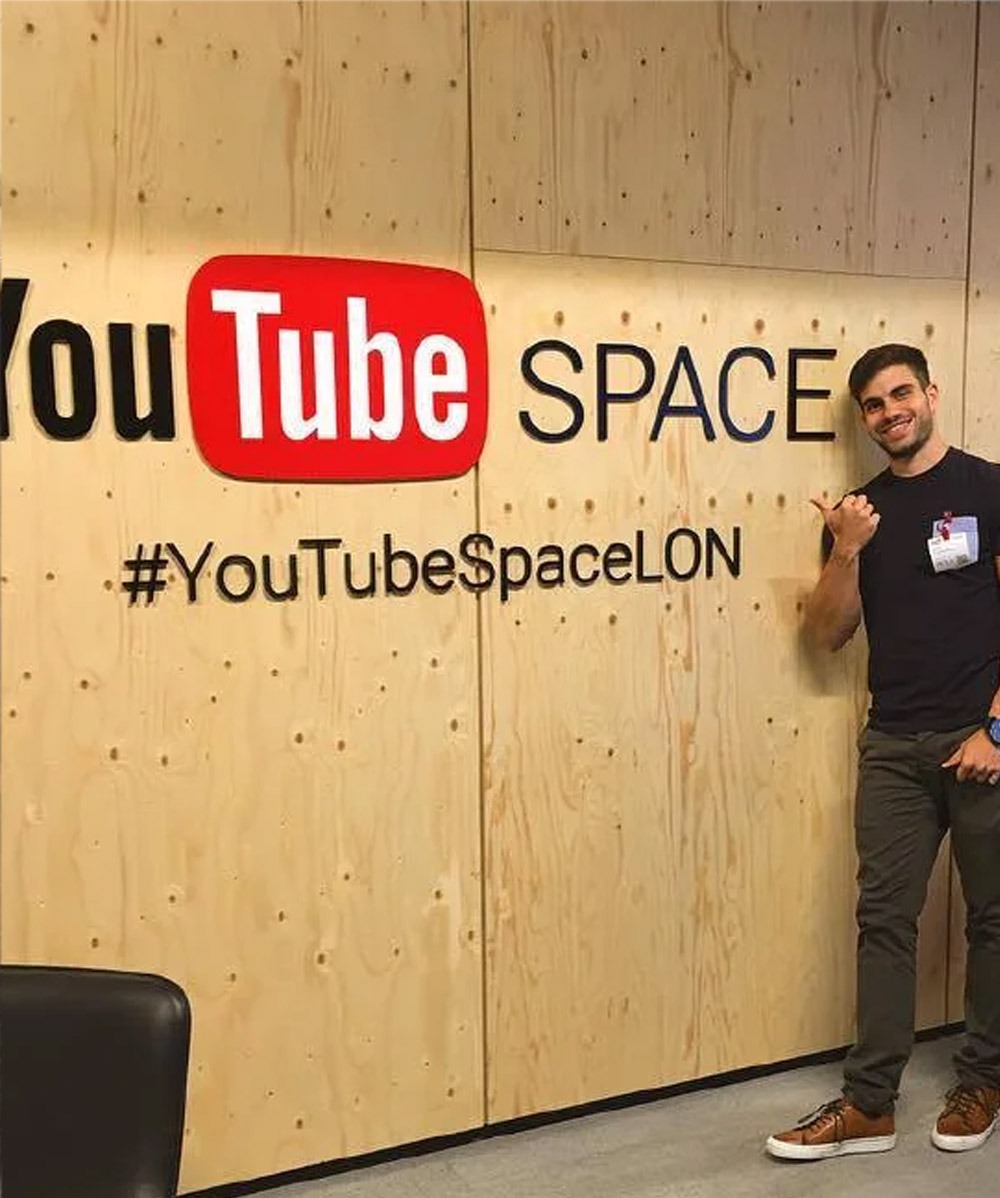 Great Ideas

Start Taking Shape
Building a Fitness Coaching Brand
The following year, in 2014, while still a student, I officially started my company, xeniosfitness.com, and got my first online fitness coaching clients. After a slow start, things were finally starting to happen!
Come 2015, I was ready for YouTube once again, but I was wiser and growing in confidence this time. I released my fitness story and got 6.7 million views! From online bullying in 2013, my story went viral two years later.
Just as well, I never intended giving up.
In the same year, I entered an international fitness competition and placed 6th out of 50 entrants. That was when I realized that I know how to train and prepare mentally, and I understand nutrition. I wanted to share this with others.
From there on, xeniosfitness.com exploded onto the health and fitness scene and kept on growing during 2016 as one video after the next went viral. Suddenly I was getting clients of all ages, shapes and sizes from across the globe.
THE TURNING POINT AND BRAND TRANSFORMATION
While working with these clients, I realized just how much people trust fitness and diet brands, but few big brands out there deserve peoples' trust. So many of my clients came with stories of raised hopes followed by bitter disappointment that left them totally discouraged by the time they reached out to me.
This took me back a while to when a supplement brand sponsored me. Even though I was still a young student, I saw so much fake advertising, a quick-fix mentality and other things I didn't like.
It was off-putting!
But I wanted to know more, so I dived into research to find out what other brands were offering, and I was shocked. To my dismay, I realized that they all sell one-size-fits-all weight loss and fitness packages that provide no individual counselling and after-sales support. Little wonder those who buy into their products are left no better off and feeling like a failure.
There and then, I knew that I must intervene.
THE EVOLUTION OF XENIOS'S FITNESS CAREER
While all of this was going on in my mind, I moved to London in 2017 to study MSc Internet Engineering at University College London. It was here that I began training clients one-on-one.
In fact, things were going so well that I abandoned my studies. I turned my focus to attracting celebrity clients. It was a bit of a gamble, and soon I was training celebrities day in and day out.
As a result, I quickly started making lots of connections. The time had come to expand on my ideas and offer people more than a one-size-fits-all solution to their very individual problems.
2018 marked the birth of the Spartan Coaching Program. Immediately it started growing in leaps and bounds. People were desperate for authentic answers to their unique fitness and diet challenges, and I knew I'd cracked the code.
During 2019 the Spartan Coaching Program continued to grow, and I kept on developing and refining it as I became more in tune with my clients. That same year, I moved from the UK back to Cyprus.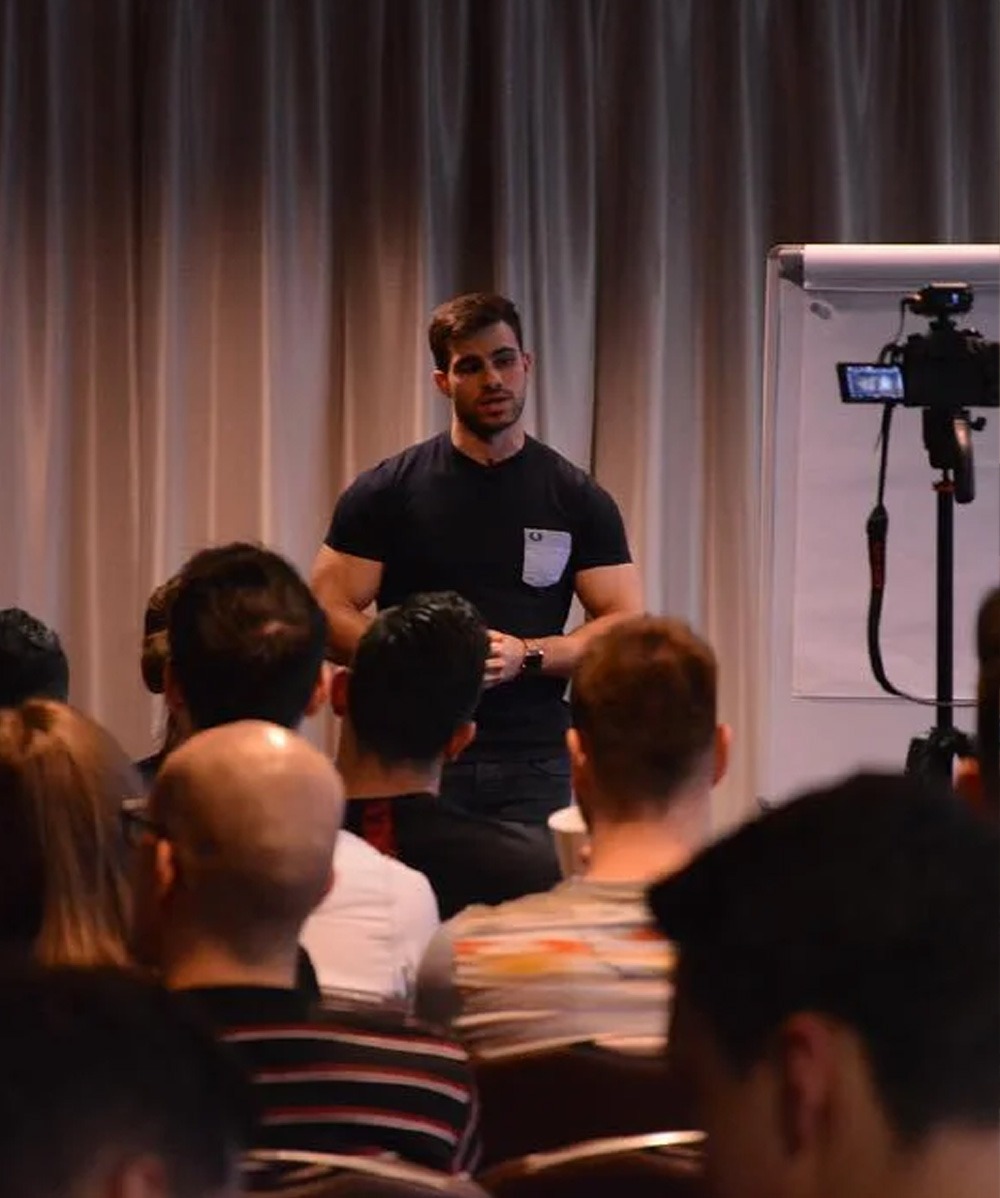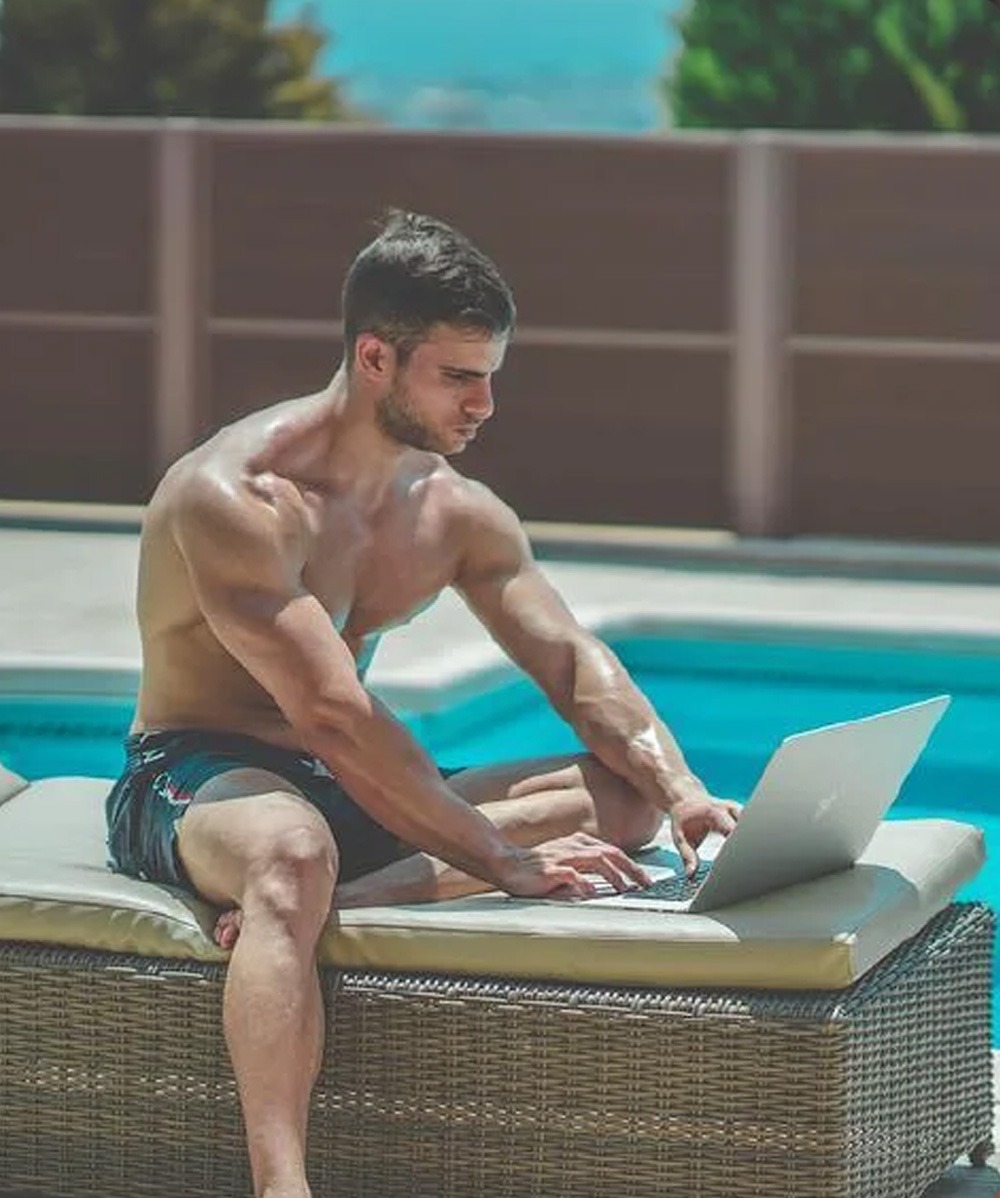 EVOLVING FITNESS APP AMIDST GLOBAL CHALLENGES
I left one-on-one personal training and put all my efforts into building a detailed and comprehensive app that could reach and educate everyone.
With my background in software development, I designed the app with its own educational platform and mobile application that's not dependent on any other software. All tools and software are designed in-house.
It wasn't long before I realized I need the help of professionals to support my vision, and I roped in consultants and coaches. The time had also come for me to hire a team to support our app to deliver the best service and ensure results.
Then Covid19 arrived! The global lockdowns of 2020 saw more people online than ever looking to solve their fitness, health and weight concerns.
I was continuing to refining the Spartan Coaching Program and developing and expanding it further throughout it all.
THE SPARTAN COACHING PROGRAM'S 2023 TRIUMPH
Now, fast-forward to 2023, and the Spartan Coaching Program is still the most advanced, high-end fitness coaching program out there. But hold on, we've kicked it up a notch. We're not just results-oriented anymore; we're all about tailoring fitness down to the molecular level. How? By being the only coaching program that's based on blood work and over 400+ of your individual body and health metrics.
Even better, though, we don't sell a solution; we educate our clients to manage their own health and fitness without having a personal trainer or nutritionist. And we don't only help athletes, celebrities and the super-fit. Anyone, including people with health issues like diabetes, high cholesterol and mental health problems, will benefit too.
Currently, we reach an average of 1-million people a month online and draw clients from United States, Canada, Australia, United Kingdom and the United Arab Emirates.
And all because a young girl rejected me in 2008, my vision to help people reach their dream physique is a fast-growing reality.
Now tell me we're not the masters of our own destiny.