Preparation Guidelines

To Your Scheduled Call
Please take a moment to go through the following guidelines and watch the demo video below to ensure a fruitful discussion during our upcoming call.

Calendar Reminder: Please ensure the date and time of our call is added to your calendar. You should have received an email with these details. If you happen to be more than 5 minutes late, we will have to cancel the call, and unfortunately, rescheduling may not be possible.

Join from A Computer:
Please ensure you are in a quiet room and using a desktop, laptop, or a device with a large screen for our call. We will be sharing valuable information that may be difficult to view on a smaller mobile phone screen. It's crucial to avoid noisy environments or taking the call while driving.
How
attending the call

works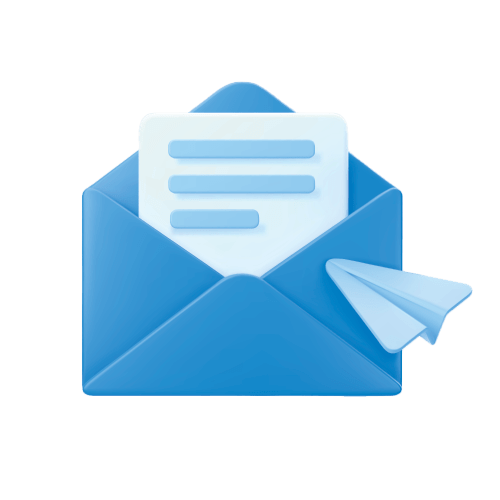 We have sent you a text and an email to confirm your call. Please reply to either the text or the email to confirm your call. Following your confirmation, we will send you reminders 24 hours, 3 hours, and again 30 minutes before the call time.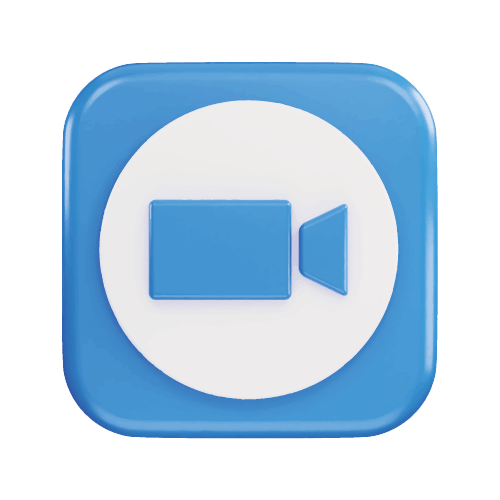 We prefer conducting the calls via Zoom. You will receive an email containing a private link to join the Zoom call 24 hours, 3 hours, and 30 mins before your appointment. Please aim to join on time.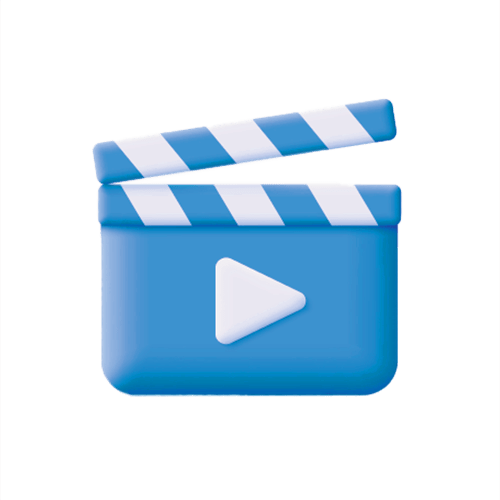 It's important to watch the Spartan Coaching™ Demo video below before our call to familiarize yourself with our program. This will help us maximize our discussion time.
👇🏼 Most of our successful clients prepare questions for us based on the demo and they present them to us during our call.
Should you
trust Xenios Charalambous

?
I am sure you've seen me around for a long time now and maybe you're wondering if you should trust me to help you with your fitness journey…
Well, you don't need to trust my words BUT you can trust my client's results.
Trust the data and the hundreds of case studies that I already helped transform their body and fix their health issues.
Here are some of the people I helped in recent years. You can find more transformations and case studies by clicking this link.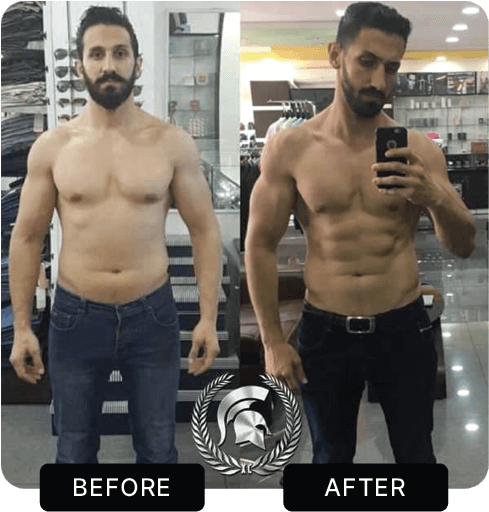 Abbas H. Sierra Leone, South Africa
Before: 188 lbs (85.5 kg)
After: 161 lbs (73 kg)
Timeframe: 12 Weeks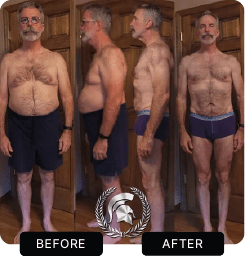 Tim S. Oklahoma, USA
Before: 220 lbs (99 kg)
After: 183 lbs (83 kg)
Timeframe: 12 Weeks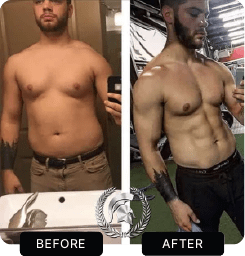 Martin D. New York, USA
Before: 209 lbs (95 kg)
After: 178 lbs (81 kg)
Timeframe: 12 Weeks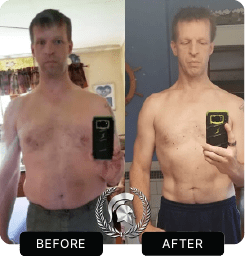 Matthew O. Massachusetts, USA
Before: 215 lbs
After: 178.5 lbs
Timeframe: 7 Months
How Dana
(51 years old)
went from 24% body fat down to 14% body fat within just 4 months with the Spartan Coaching program.
How Lewis
(60 years old)
went from 30.6% body fat down to 20.1% body fat within 3 months with the Spartan Coaching program.
How Peran
(54 years old)
went from 323 lbs down to 263 lbs within 7 months, lowered his cholesterol levels, and treated his lower back pain with the Spartan Coaching program.
How Sergio
(45 years old)
treated his lower back pain, reduced cholesterol levels, and fixed his sleep apnea problem within4 months with the Spartan Coaching program.
It's been an absolute honor to see people valuing their health and investing in our program for a better life.
All of them realized that it wasn't about information, it was about transformation!
Even better than the results we get to our clients is the reviews they are giving us on our Trustpilot page.
Each client is literally writing an essay to us on how the Spartan Coaching program changed their life.
Go to our Trustpilot page and check our reviews!
Lastly, the Spartan Coaching™ Program after hundreds of clients and positive feedback it has been awarded and featured in Forbes, Entrepreneur Magazine, Men's Health, LA Weekly, New York Weekly, and 27+ other major publications. Simply search on google my name "Xenios Charalambous" or "Xenios Charalambous Fitness" to verify that yourself!
Watch this interview

to learn more about Xenios!
Remember this: The way you do one thing is the way you do everything!
Make sure you show up to this call on time, focused, serious, be real, and tell the truth (it's the only way we can help you). I've seen many "hot shots" fail because they couldn't put their ego aside and be a student. Winners are lifelong students.